Bár még nincs hó, de attól még lehet hóemberkéket készíteni :)
Nem mondom, hogy egyszerűen, mert bizony hímezni könnyebb volt, mint összerakni és mindjárt kettőt !!
With Thy needle and thread - Woodland frosty
A simlis sapkás szerintem Sherlock Holmes-ra hasonlít :)
Minden elismerésem a tervezőnek, aki egy ilyen egyszerű mintában "belelát" egy ilyen végeredményt !
30 ct -os natúr vászonra készült miniben, Nina hímzőivel: Amber, Dark Chocolate, Pepper Festival, Bark , Espresso.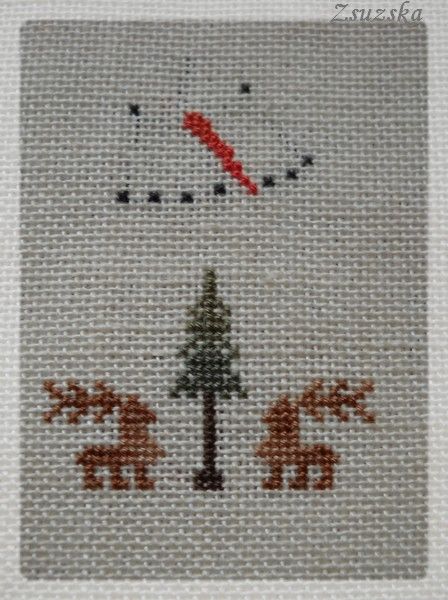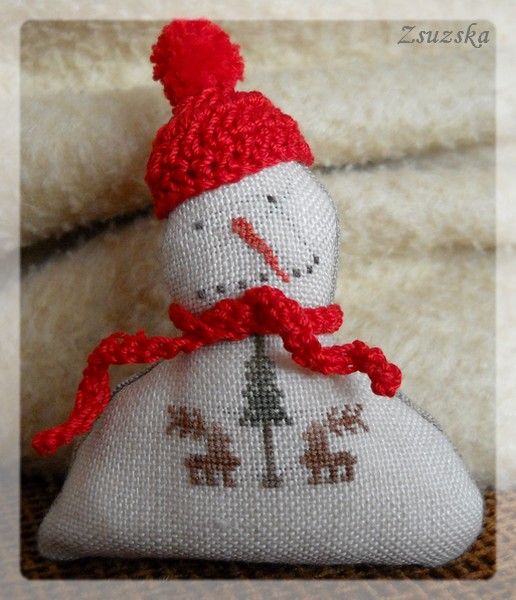 A sapka ötlete
erről a blogról
jött, nem rossz, ugye ?!